Babe Ruth Baseball League - Ages 13-15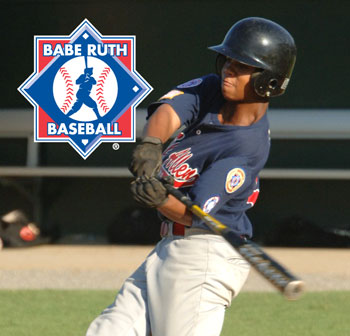 Founded in 1951, Babe Ruth Baseball League was created for ballplayers ages 13-15 who wished to continue their baseball playing experience beyond the age of 12. In this division, teams are eligible to enter tournament competition and move along the tournament trail, culminating in a World Series.
13-Year-Old Prep League
Babe Ruth League introduced this prep league-comprised of teams with only 13-year-old players-to foster more participation in the game for this age group. This league offers the 13-year-old player the assurance to play without age intimidation and the chance to participate in the 13-Year-Old World Series.
Babe Ruth Baseball League - Ages 16-18
The primary objective of the 16-18 Division is to provide a community level program which eventually gives players the chance to compete to reach the 16-18 Year-Old World Series.

Click Here
to learn more about Babe Ruth Baseball!






Other helpful Links: